Titan is back with you again and wishes all a happy Shavuot or Pentecost holiday, whichever you celebrate. It is traditionally believed that on this day God gave the Torah to Moses. On this festival, the Book of Ruth is read. We can all be grateful that present day asylum seeker and refugee policies were not in place when this lady showed up in Bethlehem with her widowed mother-in-law and with a bit of advice married into a good family.
A descendant of hers named David became our greatest king. Titan also would like to share another enjoyable item, lest the readership (all five of you) start to consider him a grouch. You are all familiar with our virtual friend Randall Munroe who gives us the xkcd cartoons and of course the delightful What If? This week Titan wants to show you a video of a TED lecture by no other than Randall himself. Let it fly!
For starters, let us refer you to the
Miriam Shlesinger Human Rights action blog. Over a year has gone by without Miriam and we continue to realize what we have lost. She got us into the human rights struggle. Please act on behalf of people who are so much in need of support in their trials and tribulations at the hands of oppressive regimes and corporations.
CHARITY CORNER
This week it is Titan's turn to promote a charity. In line with the call for action against torture in the Miriam blog, Titan is asking you to donate to the
Center for Victims of Torture.
This is a body that has highest marks from
Charity Watch
. We quote the Center's mission statement:
"At the Center for Victims of Torture, we are forging new ways to advance human rights and build a future free from torture. Through research, training, advocacy and our healing services for survivors, each initiative we undertake plays a role in building a larger vision for the torture rehabilitation movement. We provide a bridge between torture victims, the local community and society as a whole, working to restore the dignity of the human spirit one survivor at a time."
Please open the link, open your heart and open your wallet.
IN MEMORIAM MAYA ANGELOU 1928-2014
This great writer died on Wednesday
. She came out of a terrible childhood background to become a writer, singer, poet, civil rights movement leader and friend of presidents. Her obituaries are in
the Guardian
and the
Economist
among many others. The Guardian has published a
lovely compendium of tributes
from ordinary people. Her autobiography,
"I Know Why the Caged Bird Sings"
published in 1970 put her in the limelight. She returned to the theme in a 1993 poem:
"The caged bird sings/ with a fearful trill/ of things unknown/ but longed for still/ and his tune is heard/ on the distant hill/ for the caged bird/ sings of freedom."
ANTISEMITES OF THE WORLD UNITE-ABE FOXMAN IS AFTER YOU
We have just been informed by the Anti-Defamation League that 25% of the population of the world are antisemites. This came as a relief to those who were brought up by mothers and grandmothers, who fixed the number at 100% minus the Jews, and not all Jews. In Israel, an antisemite is anyone who has the gall to oppose or criticize any policy or action of the Israeli government no matter how odious it might be. We do not deny the existence of anti Jewish prejudice, witness for example the barrage of anti-Jewish tweets in the wake of the victory of the Maccabi Tel Aviv basketball team over Real Madrid in the Euroleague finals. It is stupid, however, to become obsessed with it and the inevitable context, the Holocaust,
as pointed out so convincingly by Avram Burg
.
In a nuanced article in Forward
, Jay Michaelson points out the fundamental flaws in the survey. In fact, he came out an antisemite as did Titan.
25TH ANNIVERSARY OF THE TIENANMEN SQUARE MASSACRE
On June 4, 1989, after several weeks of demonstrations and ferment, the Chinese government and army
crushed the students in the square.
The memory of the atrocity lives on despite all attempts by the Chinese government to rewrite the history of those days.
The tank man stands
NOW FOR THE RANTS AND THERE IS MUCH TO RANT ABOUT
HONOR KILLING IN PAKISTAN
In Lahore, near the courthouse, a pregnant woman was stoned and beaten to death for the "crime" of choosing her own husband.
It is a sad twist
that the husband admits to having killed his first wife so that he could marry Farzana the victim. Her family, led by her father carried out the murder while police stood by.
Pakistani Prime Minister Nawaz Sharif has demanded
to know why police apparently stood by while the murder was taking place , his spokesman said on Thursday. This is totally unacceptable and gives an indication of the low depths religion, in this case Islam, can take human beings. We sincerely hope that the perpetrators of this atrocity are dealt with firmly by the law.
GANG RAPED AND HANGED--WELCOME TO INDIA
Ever since the fatal gang rape of a student in Delhi in December 2012, there have been public protests and an outcry against sexual violence
Two teenage girls were gang raped and then hanged
in Uttar Pradesh state in India. Three men have been arrested including police personnel.The bodies of the teenagers were found in Katra Shahadatganj village in Badaun district on Wednesday morning. A post-mortem examination confirmed rape and death due to hanging, police said. Hundreds of villagers held a silent demonstration at the scene of the crime in protest at the police's perceived inaction. The video embedded in the above BBC link contains disturbing images.
MASS MURDER IN CALIFORNIA
A disturbed gunman shot six peopl
e and then himself in the Isla Vista district of Santa Barbara near the local branch of the University of California. This is another tragic consequence of the refusal of the American public to impose any real control over the possession of firearms.
Here are some relevant statistics
comparing the UK and the US:
Number of Murders,
United States, 2010: 12,996
Number of Murders by Firearms, US, 2010: 8,775
Number of Murders, Britain, 2011*: 638 (Since Britain's population
is 1/5 that of US, this is equivalent to 3,095 US murders)
Number of Murders by firearms, Britain, 2011*: 58 (equivalent to
290 US murders)
Number of Murders by crossbow in Britain, 2011*: 2 (equivalent to
10 US murders).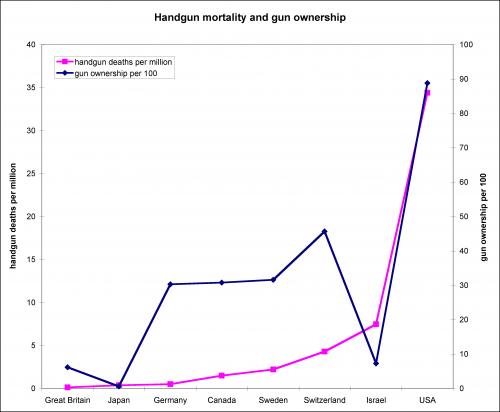 Note the kill rate and firearm ownership as function of country. We are told that most people in the US are against free ownership of weapons, but obviously they are not willing to do anything about the situation, even to vote for an anti-gun congressman/woman or senator.
For more on murder by firearms in Britain,
see the BBC.
The first modern school shooter
did her murderous thing in 1979 at the age of 16. She is still in prison and it is depressing to read the transcript of her parole hearing. She worries that she may have ignited the chain reaction of school shootings.
Brenda Ann Spencer-she hated Mondays
HAPPY IS NOT ALWAYS HAPPY
Pharell Williams'
song
Happy
was supposed to spread happiness. In Iran,
six young people were arrested for dancing to the song and were abused by the police.
"It is beyond sad that these kids were arrested for trying to spread happiness,"
said Pharrell Williams on his Facebook page. He also posted a photograph of the group on the site.
The video was part of a global campaign initiated by Pharrell Williams earlier this year, when he called for people around the world to upload photos and videos of themselves having fun. The Iranian "Happy" film was viewed by over 100,000 people.
Enjoy the video:
HOME SWEET HOME
FAREWELL YOUR HOLINESS
The Pope has come and gone and Titan heaves a sigh of relief that no nut with a yarmukle and tzitzis had a chance to take a shot at him.
We append the action blog
of his last day.
Pope Francis observes a moment of silence after laying a wreath during a ceremony in the Hall of Remembrance at the Yad Vashem Holocaust memorial. (Reuters)
NAKHBA AND DEATH
Last week Palestinians marked the Nakhba Day, their interpretation of the rise of Israel which indeed was a calamity for them. Israel responded with its usual sensitivity and compassion and among other things
two teenage boys were shot by Border Police.
A Palestinian man shouts for help moments after Palestinian teen, Mohammad Abu Daher, on the ground, was shot to death by Israeli troops near the West Bank city of Ramallah, Thursday, May 15, 2014
Photo by AP
Unfortunately for the vicious killers the entire event was recorded on a local security camera and
there is controversy about what was seen
. The Israeli Army is of course contending that the film was forged. On the other hand, photographers from international news agencies who witnessed the controversial deaths of the two Palestinian teens last week in the West Bank told Haaretz Thursday that Israeli troops shot the teens with live bullets eventhough they did not pose a threat. Titan knows that the IDF lies by reflex. It is even more shocking that a noncombat solder who was there for a different task borrowed a rifle to shoot at the Palestinians because he was bored. The army allowed this which, as
pointed out by Haaretz in an editorial
, shows the cesspool of corruption into which the occupation has plunged what was once a real army.
As Dahlia Scheindlin writes in +972
we are reduced to a battle of narratives with the strongest side usually winning. Some facts are clear, The Palestinians are a stateless people living under military occupation or as refugees. This situation began in 1948, which is why there were demonstrations that day – to protest the ongoing impossibility of their lives. Two Palestinian teens were shot and killed on 15 May, 2014 – that is a fact. The Nakba takes lives, physically and spiritually, to this day – that is its meaning.
RACHEL CORRIE z"l
We had dinner with Greg and Cindy Corrie who are in the country for the appeal of their case to the Supreme Court. For anyone who does not remember or who was too young in 2003 we remind you that Rachel was crushed by an Israeli Army bulldozer while trying to prevent house demolitions in Rafa in the Gaza Strip.
Stella Roberts writing in CounterPunch
gives a cogent discussion of Rachel's sacrifice and why she is neither a saint a la Joan of Arc nor an idiot about whom the Israeli army and right wing make pancake jokes. May she rest in peace and may we be worthy of her struggle.
CORRUPTION AFTER THE ARMY
Gaby Ashkenazi who was involved in nasty politics towards the end of his term as Chief of Staff has moved on to bigger things in terms of corruption in the business world. An investigation is now under way about the bribing of the head of the Ashdod port union to prevent any labor action while the Shemen Company was drilling for gas. The magnitude of the sleaze is impressive and
while Ashkenazi himself,
who was once Chairman of Shemen, has been questioned but not yet arrested,the main stockholders and the union boss, along with the head of the company that "arranges" leases of port space were taken into custody earlier this week on suspicions of bribery, fraud, extortion and money laundering. Ashkenazi has also been indicted in Turkey for the Mavi Marmora debacle and may soon find his way to The Hague for trial on heavier charges. We are following attentively.
SILLY TIME
Cheers for J&M for giving the
Templeton prize
its due: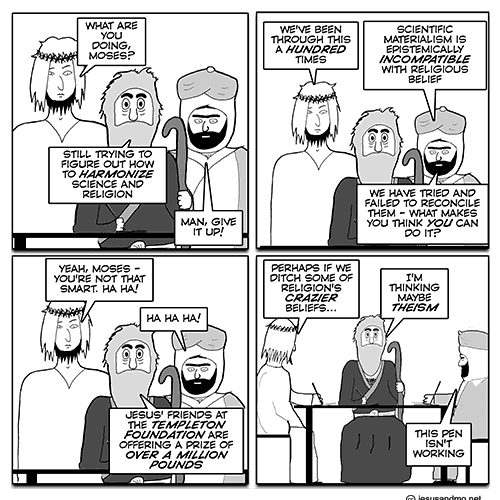 Yosefa sent us some chemistry jokes one of which we show here:
We would like to remind her of med school and what it was like
sometimes:

Titan agrees totally with Barney the bad guy this time. We find these guys hanging around in toilets offering to unzip our fly a pain in the butt: