Titan and Pollyanna like to think of themselves as retirees who are relaxing after years of hard labor and ranting. They have, in their joint persona of T_P,
Crow teepee
decided that it is not fair to their countless fans and readers to deprive them of the wisdom they can dispense. Yes, Virginia, we have a sense of the absurd.
Happy 260th birthday this week to Wolfgang Amadeus Mozart, born January 27, 1756, Salzburg, Austria.
The Charity Corner has found a home on the
Miriam Shlesinger Human Rights Action
site. Titan and Pollyanna hope that you will visit there, take the actions and make the donations.
IN MEMORIAM
Pierre Boulez 1925-2016
Pierre Boulez, the French composer and conductor who helped blaze a radical new path for classical music in the 20th century, becoming one of its dominant figures in the decades after World War II, died on January 6 at his home in Baden-Baden, Germany, at the age 90. He was one of the most recognized figures in 20th century classical music. His outspoken advocacy for the music of his time earned him fans — and detractors. French Prime Minister Manuel Valls said,
"Audacity, innovation, creativity —that is what Pierre Boulez was for French music, which he helped shine everywhere in the world."
Mr. Boulez belonged to an extraordinary generation of European composers who emerged in the postwar years while still in their 20s. They started a revolution in music, and Mr. Boulez was in the front ranks. Detailed biographies and obituaries can be found in the
Guardian
and the
NY Times.
David Bowie 1947-2016
David Bowie (ne David Robert Jones), an English singer, songwriter, multi-instrumentalist, record producer, painter and actor, died on January 10 in New York. His persistent innovations and personal reinventions transformed him into a larger-than-life rock star.
Rolling Stone
has a detailed obituary and Mike Lukovich expressed very well the feeling of his bereft fans.
A memorial concert
will be held at Carnegie Hall on March 31.
Alan Rickman 1946-2016
Alan Rickman an English actor and director, known for playing a variety of roles on stage and screen, often as a complex antagonist, died on January 14 in London.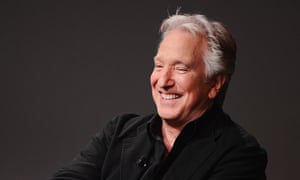 Alan Rickman in New York last year. Photograph: Stephen Lovekin/Getty Images
His role of
Severus Snape was classic, the nemesis turned tragic hero of the Harry Potter series, only hinting at the character's nobility in his final moments. His five-time costar and friend Emma Thompson echoed the sentiment of many of his colleagues.
"I have just kissed him goodbye,"
she wrote the day he died.
"What I remember most in this moment of painful leave-taking is his humor, intelligence, wisdom and kindness. . . . He was the ultimate ally."
A detailed
obituary can be found in the Guardian
.
RANT AROUND A ROSIE, A POCKET FULL OF...
BLOOD SPILLED IN IRAQ
A new UN Report tells us that nearly 19,000
have been killed by terror and violence in a period of less than two years.
Here are some numbers for the epoch 1.1.14 to 31.10.15:
At least 18,802: Number of civilians killed between Jan. 1, 2014, and Oct. 31, 2015
36,245: Number of civilians wounded during that same time period.
3,855: Number of civilians killed between May 1 and Oct. 31, 2015. Baghdad governorate had the highest number, at 1,875.
1,717: Number of civilians killed by improvised explosive devices between May 1 and Oct 31, 2015.
3.2 million: Number of people inside Iraq who have been forced to flee their homes from January 2014 through September of last year.
More than 1 million: Number of school-age children forced from their homes during that same time period.
Between 800 and 900: Number of children abducted from the Iraqi city of Mosul by the so-called Islamic State for
"religious education and military training."
Approximately 3,500: People from the Yezidi religious minority and other ethnic and religious minorities enslaved by ISIS.
"Those being held are predominantly women and children,"
the report says.
This is totally unacceptable and constitutes a terrible blot on the conscience of what likes to call itself the international community or family of nations. T_P demand that something be done about it by the nations that bear the responsibility. Of course, Western intervention would be labeled a neo-crusade and unite the Arab world against it, but means must be found to enable the Muslim world to free itself from this madness.
CLIMATE CHANGE CHARGES ON WHILE THE NEROES FIDDLE
Climate records kept by two US government agencies
show that 2015 has superseded 2014 as the hottest year on record. According to the NOAA analysis on Wednesday, every month in 2015 broke previous temperature records except for two: January and April. NOAA also announced Wednesday that for December, the "temperature departure from average was also the highest departure among all months in the historical record and the first time a monthly departure has reached 2°F (1.1C)." Please read this report carefully.
As expected, the Democratic politicians showed responsibility:
The release of the 2015 temperature data prompted statements from leading Democratic presidential candidates Hillary Clinton and Bernie Sanders.
Clinton, in a Twitter posting, said,
"Climate change is real. It's hurting our planet and our people. We can't afford a president who ignores the science."
The Sanders campaign also tweeted a response, saying.
"Climate change is real and caused by human activity. This planet and its people are in trouble."
There were no immediate comments from the major GOP contenders, several of whom have been openly skeptical of the mainstream scientific view that human activity is causing the planet to warm. Front-runner Donald Trump has dismissed climate change as a hoax. We wonder where the Republicans got their degrees in atmospheric science.
THE DOOMSDAY CLOCK
The Bulletin of the Atomic Scientists Science and Security Board announced today that the minute hand of its closely watched Doomsday Clock will remain at
three minutes to midnight,
since recent progress in the Iran nuclear agreement and the Paris climate accord
"constitute only small bright spots in a darker world situation full of potential for catastrophe."
Their bulletin states:
"Three minutes (to midnight) is too close. Far too close. We, the members of the Science and Security Board of the Bulletin of the Atomic Scientists,want to be clear about our decision not to move the hands of the Doomsday Clock in 2016: That decision is not good news, but an expression of dismay that world leaders continue to fail to focus their efforts and the world's attention on reducing the extreme danger posed by nuclear weapons and climate change. When we call these dangers existential, that is exactly what we mean: They threaten the very existence of civilization and therefore should be the first order of business for leaders who care about their constituents and their countries."
Food for thought for all of us and cause for dismay when we consider our leaders.
SUGAR IS BAD FOR YOU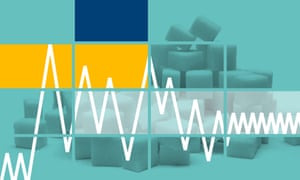 Simon Stevens says NHS sugar tax will help fight 'national sugar high'. Composite: The Guardian
We are all too fat and lazy and consume too much sugar. We salute
Simon Stevens the head of the UK National Health Service for taking steps to reduce this by imposing a tax on it.
Hospitals across England will start charging more for high-sugar drinks and snacks sold in their cafes and vending machines in an effort to discourage staff, patients and visitors from buying them, the NHS England chief executive said. Cheers say T-P.
SPELLING IS IMPORTANT
Spot the difference
A ten
y
ear old boy in England wrote that he lived in a terrorist house. He mean
t terraced,
but since there are rules the teacher had to report it.
You can guess what happened
. Idiots are everywhere. As John Richardson, our friend at MIT, said to us,
"nothing is fool-proof because fools are so resourceful."
WHAT IS SEXUAL CONSENT?
This issue comes up often in rape trials and other difficult situations. The Thames Valley Police have come up with a
brilliant video that uses the analogy of offering tea.
It provides clear instructions as to what constitutes consensual sex. Open the site and watch the video.
HOME SWEET HOME
DEMOCRACY?
One of the elements enshrined in the US Bill of Rights is the First Amendment guarantee of the right to assembly peaceably to petition for redress of grievances. In Israel only Jews seem to have that right. Since the government simply stalls on giving building permits to Arabs and there is a need for housing, homes are built without permits. Now that the government is trying to crack down on the Arab community to evade providing the funds appropriated for its needs, bulldozers are knocking down
"illegal"
houses in a wholesale manner.
Israeli Arab home in Taibeh being demolished. January 24, 2016. Credit:.Panet.co.il
When one, Ayman Hajj Yahya, posted a call on Facebook to gather to protest the demolitions,
he and a friend were thrown into prison.
It would be ludicrous if it were not so evil. The police even manufactured a charge of obstruction of justice, but withdrew it saying it was "in error."
KUDOS TO THE SECRETARY GENERAL
UN Secretary-General Ban Ki-Moon
commented Tuesday
on the recent wave of violence between Israelis and Palestinians, saying it was part of "human nature" to react to an occupation.
United Nations Secretary General Ban Ki-moon addresses a United Nations Security Council meeting on the Middle East at UN headquarters in New York, January 26, 2016. Reuters
Of course the government and its pet media reacted with screams but it makes good sense. Some day the world will get tired of us and put an end to the nonsense. Michael Sfard, the human rights lawyer,
predicts that the occupation will end suddenly
as other despotic regimes have fallen in the past.
Israeli border police check a Palestinian woman's ID next to newly placed concrete blocks in an East Jerusalem neighborhood, Oct. 15, 2015.AP
Gideon Levy
disagrees with him totally
and questions his analogs. Indeed when Jewish money plays an important role in US elections and Europe lacks the backbone to stand up to Israel, Levy may well be right. The Swedish Foreign Minister seems to be the
only courageous politician
on the continent when
she calls out Israel on extrajudicial executions.
LIBERALS UNITE!
The situation for supporters of liberal democracy in Israel is rapidly becoming untenable. One pundit, Carlo Strenger,
calls for creation of a liberal autonomous region
as exists
de facto
for ultra-orthodox and Arabs.
He writes in
Haaretz
:
"Israeli liberals are the most disadvantaged group in the country. We carry all burdens, and get none of the extra perks. Hence, we should demand to get similar autonomy to the ultra-Orthodox, the national-religious and Israeli Arabs in the areas where secular liberals are concentrated like Tel Aviv, Ramat Hasharon, Herzliya and Haifa."
It is an interesting idea, since for liberals what is being done in our name is totally unacceptable. Avraham Burg sounds a call of
defiance from the Left
. Is anyone listening?
In this context, T_P welcome the rise of a liberal Zionist voice in Canada.
JSpace appears to be
gaining momentum and we hope it soon becomes an effective lobbying organization able to offset the right wing orientation of much of the Canadian Jewish community.
SILLY TIME
Alas, too much silliness is from the real world. We can start with
Sarah Palin endorsing Donald Trump
. It would be funny if it were not so frightening. Mike Lukovich puts it in perspective:
AVIAN SPY
A vulture captured in Lebanon
and suspected of spying for Israel because of a Tel Aviv University homing device on its leg was repatriated with the aid of the UN.
A warm welcome by UN and Israel Nature and Parks Authority personnel for a 'spy' vulture captured in Lebanon Jan. 28, 2016.Moti Dolev/Israel Nature and Parks Authority
\\
This is not the first incident
in which birds have been suspected of spying in the crazy Middle East..
WHAT IF? is back a
nd is really funny this time.
What if you built a siphon from the oceans on Europa to Earth? Would it flow once it's set up? (We have an idea for selling bottled Europa water.)
—A group of Google Search SREs
We also share a Randalism for the physics freaks among us: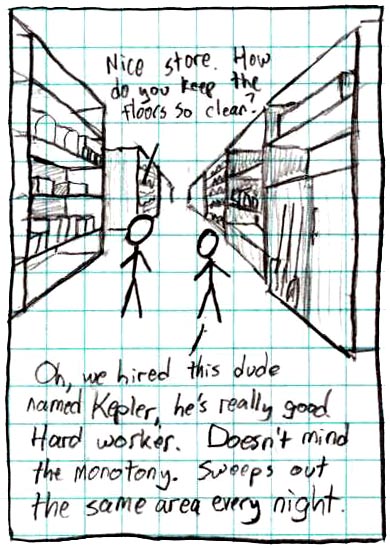 Empathy for frustrated grandparents: